Markets
| Contract | Last Price | 24H Change |
| --- | --- | --- |
Welcome Bonus
Unlock all the functions and services of Blofin.
View more
1

Sign up to Earn

Complete to receive up to 1 USDT in rewards.

2

Deposit to Earn

Complete to receive up to 2 USDT in rewards.

3

Trade to Earn

Complete to receive up to 5 USDT in rewards.
Why Blofin?
A trustworthy exchange with industrial-leading security. Experience the innovative power of Blofin now!
Trade Now
Asset Transparency & Security
On Blofin, we hold a 1:1 reserve of all customer assets on our platform and give you full transparency of our reserves and your funds.
Insurance
Blofin partners with Fireblocks - the industry-leading assets custodial institution, safeguarding the customers' and investors' funds with its liability insurance coverage.
Asset Custody
Blofin will never misappropriate your assets. Blofin integrates compliant custodian solution - ChainUp WaaS to ensure that all users' assets are completely available to users.
Innovative Know Your Transaction Solution
Blofin collaborates with the best AI-Powered blockchain intelligence platform and is committed to adopting a Know-Your-Transaction solution from AnChain.AI
Get Blofin App,Trade Anywhere
Enjoy full features and benefits of the Blofin in the palm of their hand - anytime, anywhere. Experience the innovative power of Blofin App today!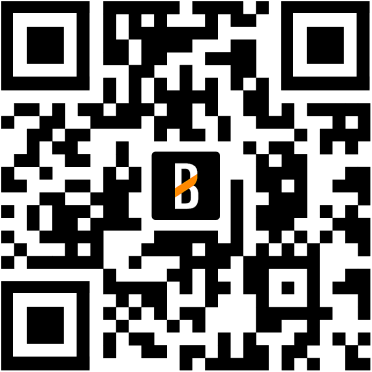 Download
& Trade Now
Who Trust Blofin
"Kucoin and Blofin, united by a shared mission in the industry, have enjoyed a fruitful partnership spanning years. When Blofin sought to expand its expertise into the exchange markets, we recognized the opportunity to invest and to collaborate. Witnessing Blofin's consistently outstanding performance, we harnessed its great potency, contributing to the widespread prevalence of this thriving platform."

"We are content to see Blofin launch its crypto futures trading system. In the tides of industrial development, projects, especially trading platforms, have undergone iterations dramatically. Bringing a new trading platform into existence, Blofin has stuck to its mission that a good exchange should be trustworthy, easy to use, and always put the users' funds' security at priority. We believe Blofin will continue working on it."

Harry Man

Partner of Matrix Partners China

"Blofin's integration of key measures including AI-powered algorithms, infrastructure, and analysis demonstrates their commitment to security in the digital asset ecosystem."

Victor Fang

CEO, Chairman of Board, and Co-founder of AnChain.AI

"Blofin is an easy-to-operate platform covers what users really need - trading efficiency and fund security. Led by a team of reputable professionals, Blofin has a promising future to pioneer the crypto futures trading business."

Pan

Founder and CEO of ChainCatcher & RootData.

"Blofin Academy and SignalPlus Broadcast have long worked together to deliver a wealth of insightful and timely content, with a common mission to educate and enhance the knowledge base of the crypto market. We are excited to see that Blofin has now extended its domain expertise to the exchange market, and will surely be a strong value-add player to the ecosystem. Furthermore, we envision an even deeper partnership going forward, as SignalPlus will deploy and make our data analysis service available to all Blofin exchange users."

Chris Yu

CEO of SignalPlus.
















What are the Blofin products?